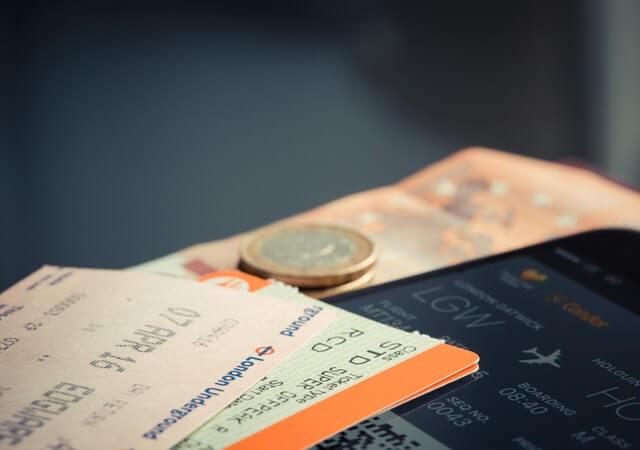 Choosing the date of departure for your travel is often very delicate and it depends on several parameters. Among others your days-off, holidays, your schedule and most of all the budget. Here are some tips on budget level to help you book a cheap flight.
When should you buy your airline ticket??

The earlier you book, the better your chances of getting the lower fares. So it's better to buy your ticket earlier but not too much; also it's best to buy tickets in a period that goes from three weeks to four months before you leave.

Some airline companies have discounts on tickets sold a month before the departure, check the promotion section on the company's website when you start your trip planing.

Best day to book a cheap flight

An other good trick is to book in the middle of the week ideally Wednesday and Thursday. Since most companies update their databases during those days, they attend to put the canceled or unsold tickets back for sale. But with discounted prices.

Use incognito browser and clear cookies

Remember to empty your browsing data, clear the cookies or just use te incognito browser mode. It's odd yes, but some flight comparison websites use your cookies and browsing history to show you more and more expensive prices, in order to push you directly to the buying process before it becomes even more expensive.

Of course it's just the price that goes up but still think of cleaning the history before each search.

Buy cheap flight for a group

If you're traveling in a group, you need to buy flight tickets for a group of friends or just for your family, check the flight price for an individual then do your research for a group booking. Be smart it's not always true to buy more in order to pay less. Sometimes it's more expensive to buy airline tickets together

How to use flight comparison websites?

Using flight comparison websites and apps like Skyscanner offers an overview of the prices for each date, but keep in mind to start the search by comparing the low-cost companies manually before jumping to a comparison website directly.
Bonus Tip:
Sometimes travelers encounter flight cancellation or overbooked due to various circonstances, we got lot of questions asking how to Claim a Flight Compensation, the article will help you know your rights and engage to get a refund in case your flight got canceled.
Finally you'll have to be flexible when booking for a flight, for those reasons it's better to check on several days and different times of the day in order to get the best deal.
If you have any question or need help regarding a flight, use the comments below and we'll help you find good deals for your next vacation.