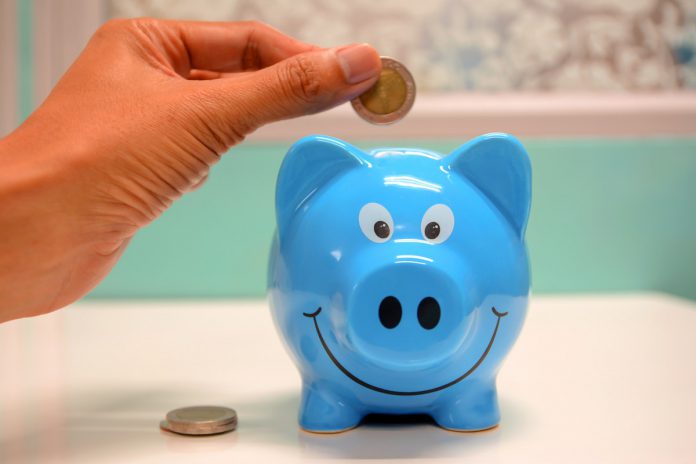 Quite often, having the urge to travel is not a question of financial means! You feel the need to explore the world, whether you have money or not. But how can you travel on a budget?
Traveling isn't as easy as promoted by social media and other travel websites, some people have limited resources; others are temporarily going through a period of budget restraint or unemployment.
Making a travel budget is a project that requires you to review priorities, you will face difficulties…You will confront a challenge: how to go on a trip for less money?
Travel on a Budget is a Way of Life
I asked myself the same question because this year I embarked on a great adventure purchasing my first real estate in my hometown, so between the price of the apartment itself, the notary fees and the remodeling, it is better to mention that traveling on a small budget was the only solution.
1. Tight Budget? Start Planing Asap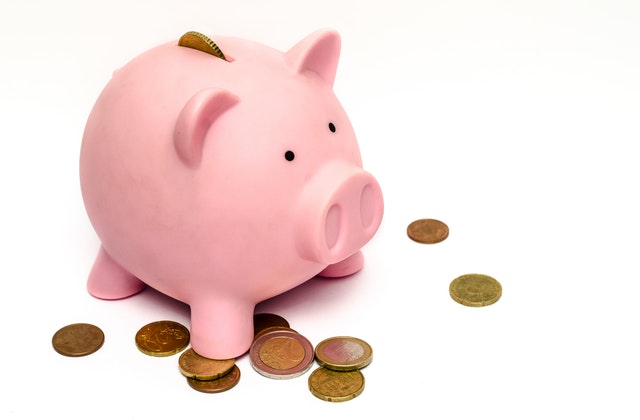 When you have a small budget dedicated to travel, you have to anticipate because, with few exceptions, prices tend to increase when doing it at the last minute.
Booking your holiday in advance can often benefit in lower fares or small bonuses for example: having breakfast for the same price when booking a hotel room.
Nowadays more websites are offering a price evaluation system, that makes it easy for you to find the periods that offer the most suitable rates to the destination of your choice.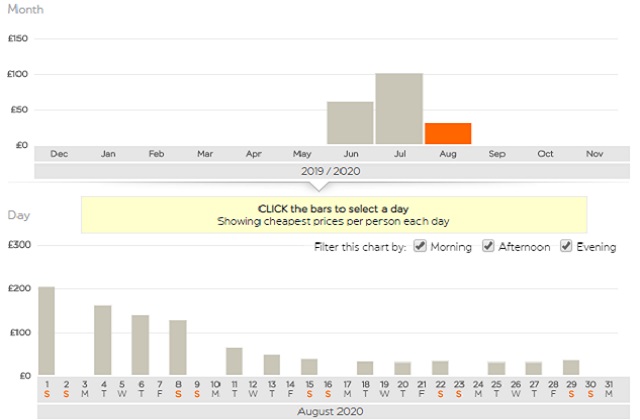 On EasyJet, you can check the low fare finder, the price of a flight can vary from $40 to $150 during the same month, to the same destination! If you have the possibility to be flexible on your dates, it is an excellent way of saving on travel money.
2. Avoid Rush Hour and Peak Periods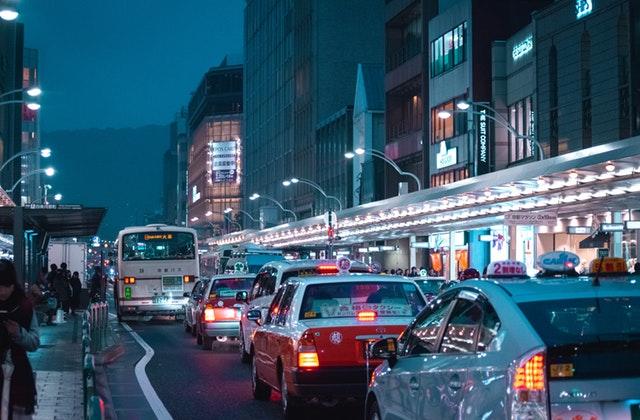 The prices increase considerably on some periods of the year: the months of July and August, the Christmas season in some regions, on the New Year's Eve period and the extended weekends.
It varies according to the destination but there are always periods when you will pay much more for the same thing.
For example: If you don't have kids yet, it's better for you to go out in the off-season (where the weather is still mild)… And if you have children, you can travel and enjoy the Easter Holidays instead of summer vacation.
Also, if your boss allows flexible time off, try to leave in the middle of the week instead of waiting until the weekend. It is often a simple way to save on plane ticket and it makes you feel like you're leaving for longer.
3. Reduce Incidental Expenses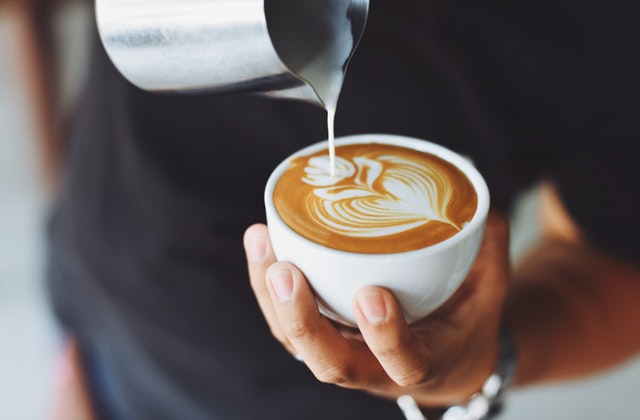 Very often, the on-budget airlines make money from incidental expenses, besides the price for the trip (check the article to learn more about those expenses).
You'll be paying for luggage, seat availability and the onboard shopping… These are not necessarily big expenses, but they can represent a significant budget and you better think about saving some extra pennies to enjoy on a trip!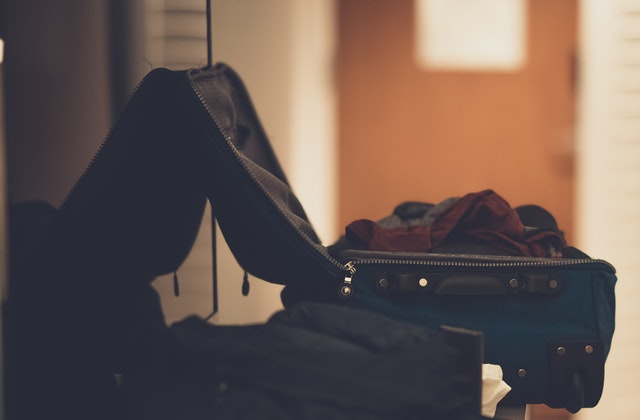 Traveling light is one of the best things you can do to save on tickets, being flexible about the choice of seats if you're boarding a short flight, having coffee at home before you leave… Those tiny details will save you some cash when you travel on a budget, and you can spend your savings on other important activities.
4. Study Different Accommodation Options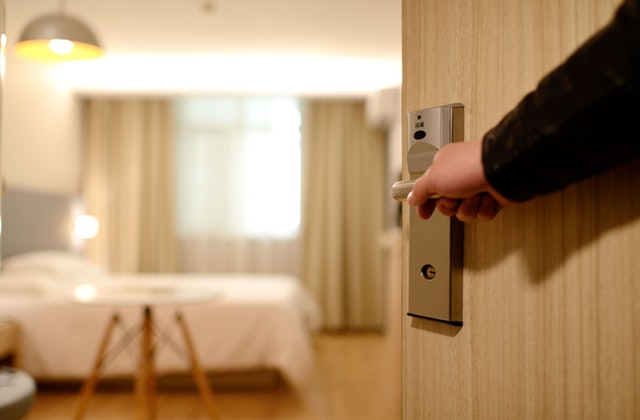 The accommodation is often a major expense when going on vacation. To travel on a budget, you can first explore the possibilities of staying at your surroundings or you can ask your friends for lending you a place to stay in and it could be a better way of saving money.
You can also consider home swap: you can leave your home to another family… Beyond the opportunity to exchange your daily life with local people, this solution allows you to leave for a long time without spending too much money on accommodation.
Of course, it requires a lot of effort, you have to stay available for your guests, preparing your accommodation so that they feel more at home. But finally, it's cheaper, easy and with time it will become a pleasure sharing your culture.
There are many accommodation options to get out of the very classic hotel: camping, Airbnb, couch surfing, youth hostels… On Airbnb, feel free using the referral link on the picture below to get a $25 off your first booking using Airbnb.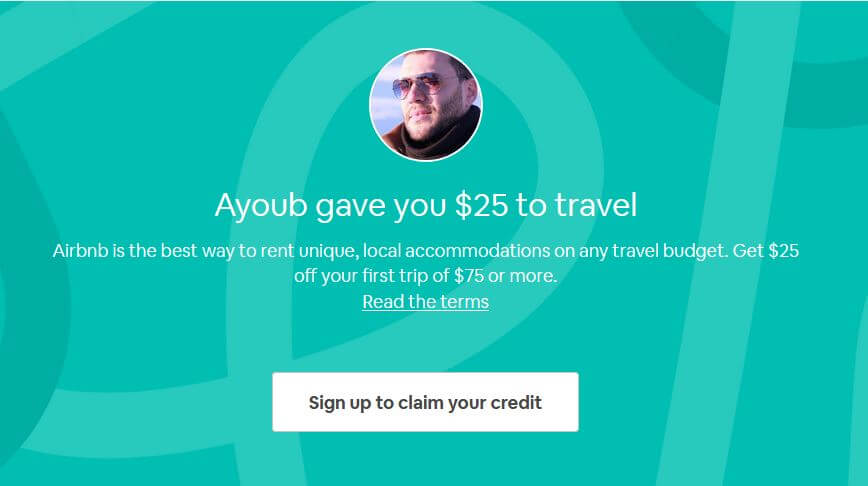 5. Consume Local for a Cheap Trip
If you are traveling on a budget, you have to try to limit restaurant expenses, as it is the most activity consuming money on a trip. Make sure to have one of those expenses app on your phone in order to check and save on your trip.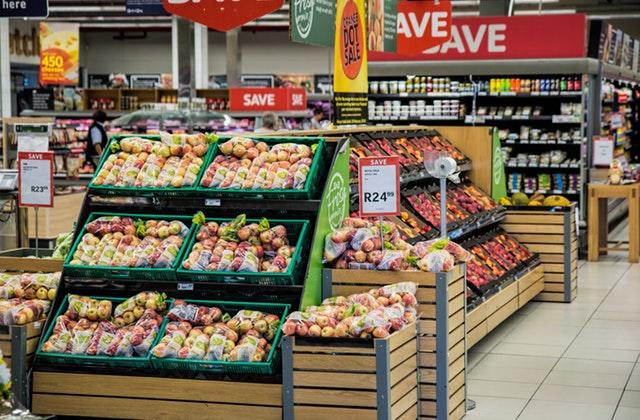 Instead try local food, as the costs are often cheaper with fewer intermediaries, no huge transportation costs from the other side of the world and you'll support local businesses and producers. In addition, you'll have the opportunity of discovering the local cuisine.
If you have busy days, try reducing your meals, for example having breakfast at the hotel, and making small sandwiches for lunch, when it comes to dinner you can spend more having a good meal at a restaurant.
6. Choose Free Activities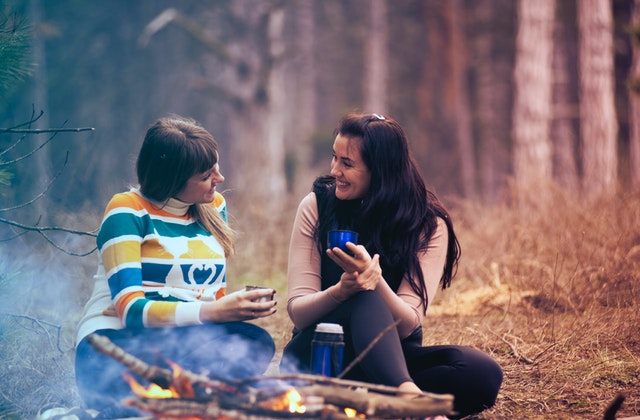 More and more people are facing the need to travel on a budget, travel offers also try to adapt to this situation. In many cities, for example, you can find free walks, you can type the keyword "free walk" or "free tour" + the name of the city on Google and pick one of many interesting offers.
There are often free activities to do: free concerts, street shows, walks, free museums at certain times of the day… With a little resourcefulness and a lot of Google research prior to your travel, you can create a full program without necessarily spending a lot of money!
7. Limit Unnecessary Shopping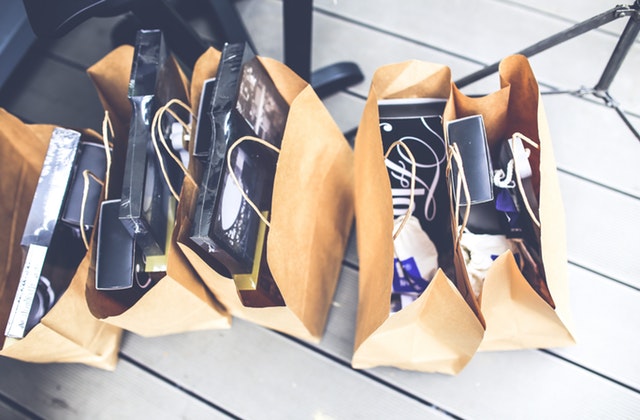 We already said that you don't have to drink coffee on the plane, or buy your cigarettes onboard, the same thing goes for your trip.
Sometimes, when traveling, there is a strong temptation to bring back memories that seem to be a good idea on the spot but end up gathering dust once you get home such as the mugs, the funny t-shirts that you buy on a trip and then don't come out of the closet.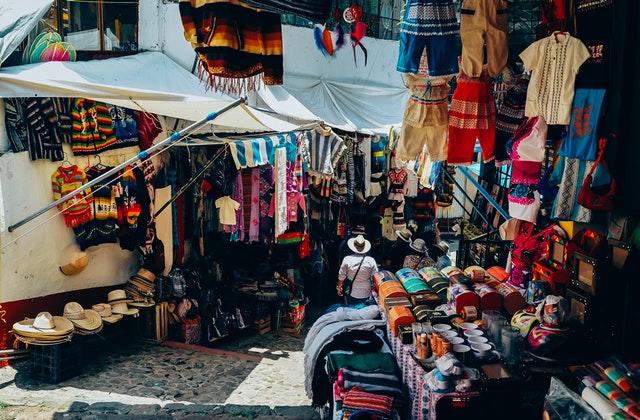 To limit unnecessary purchases and take funny memories with you home, you can take pictures or buy postcards, such things make you happy and don't cost much.
Also, some little souvenirs like fridge magnets and stickers cost less money and save good memories from your trip, I myself have a collection of magnets I get from every country/city I visit and I never regret buying those.
Make sure to sure a Travel Card when paying for your souvenirs, I personally use TranferWise Card as this one reduce the exchange rates and let you pay with local currencies, you can use it either online or in shops so it's a perfect choice to save some expenses while abroad.
8. Low-Cost Living Destinations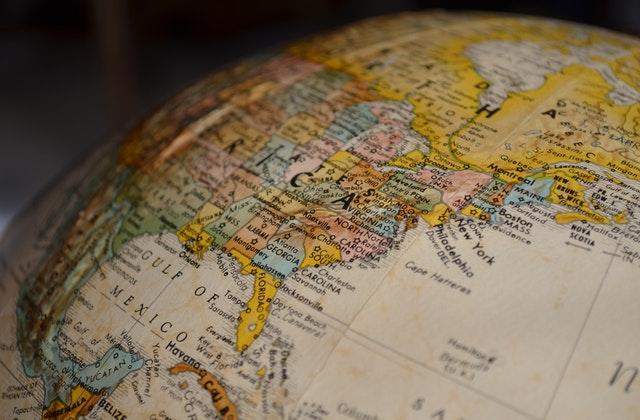 When you travel on a budget, you need to learn how to make priorities.
First of all, you can decide to spend three days in a dreamy destination while counting every penny and depriving yourself of everything… or betting on a cheap destination, which was not necessarily on top of your bucket list at the beginning, but where you can stay longer, enjoying the trip more!
Second, you have to be aware that there are some great destinations where the cost of living is much lower than in a country like France.
For example Poland! I had a magical stay in Krakow (when I didn't really expect to appreciate this country so much) and you can have a meal of 5€ only, you can find impeccable accommodation for 15-20€ per night.
Some countries like Hungary (Baths of Budapest is a good choice) or Bulgaria allows you to afford a cheap trip. You can also find rooms at very reasonable prices in Moroccon or rent an apartment at very low prices in Tunisia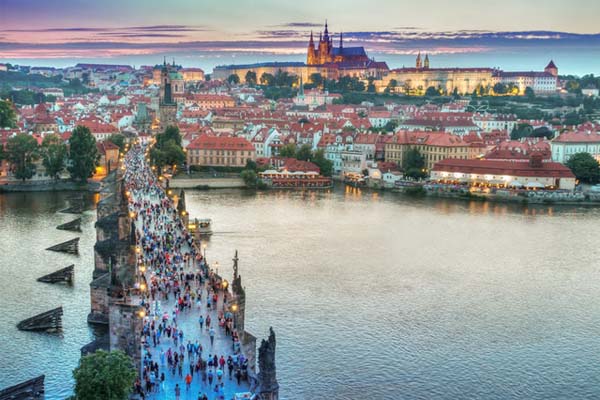 Besides low accommodation prices in those countries, you can enjoy unusual activities paying less, like visiting the Mos Espa in Tunisia and booking a tour with 20€.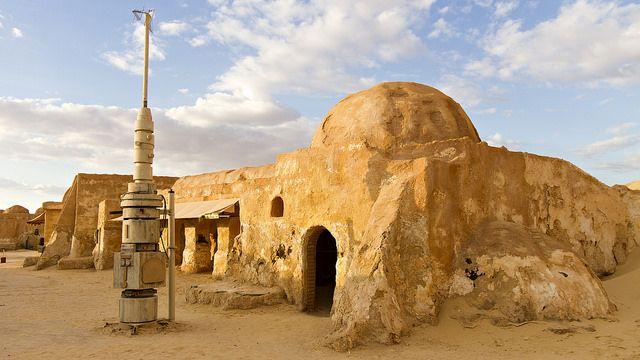 Traveling on a Budget is all about Planning
In my opinion, If you're looking for cheap travel solutions, the only thing you should not save for is the time you spend on preparing and planning for your vacation.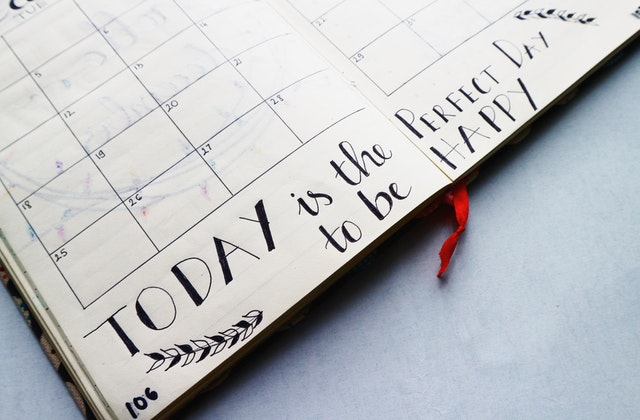 Low-budget trips are always about how much you get involved in the organization, dig a little deeper to find good deals but when you arrive, you can enjoy yourself as much as any other vacation package.
Many people lack resourceful travel tips: they lack organization, give up before even looking… If you really want to go on a trip, hang on and dare, perseverance always pays!