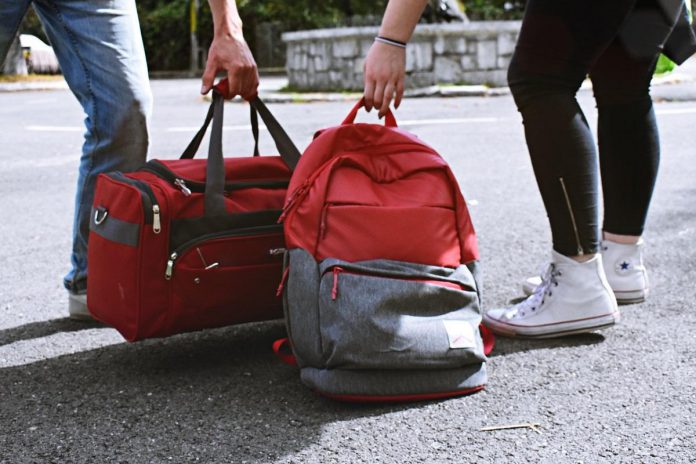 Before asking which carry on duffel bag you need, let's have a chat about the travel preferences that you have and why you should get a duffel bag. International travelers don't need the same luggage as road trip lovers.
For adventurous souls, traveling is the best way to get out of a busy schedule and experience life in different ways. It is a good remedy for stress, frustrations, fear, anxiety, and depression.
Besides improving mental health traveling enhances your physical health too especially when you travel for some sport. You get to experience the beauty of nature, different geographies, topographies, and people while exploring the hidden treasures and landscapes of the world.
Moreover, you will taste delectable cuisines, watch unfamiliar rituals, diverse traditions, and distinctive styles of living.
Traveling gives you an opportunity to travel in new directions to unfamiliar places which takes you away from the engagement in daily work. It's better to fill your passport with stamps than having a house full of stuff.
A traveling habit lets you make memories all over the world by taking you on a journey into new worlds that you would have never been exposed to.
Why a carry on duffel bag?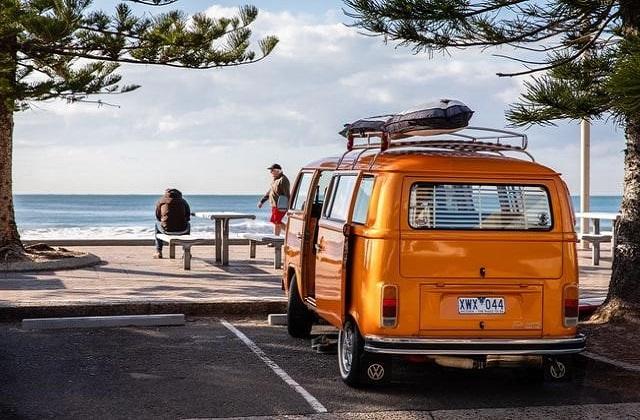 Besides traveling for all the aforementioned reasons, sportsmen and athletes travel for international competitions and events. And when you travel for some sporting event, you take lots of necessary travel-related as well as your sport-related items with you.
Picking a good carry on duffel bag is best to make your luggage safe and secure. Here in this article, we will guide you in the selection of the best carry on duffel bag for sport.
Elite Sports Warrior Series Duffel Gym Bags & Backpacks: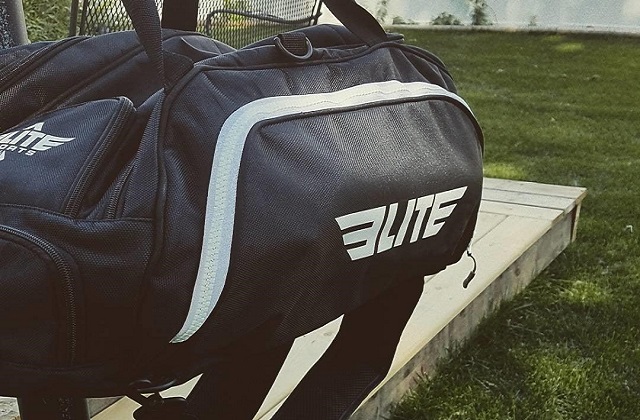 Talking about the capacity, Elite Sports Duffle Bag is large enough, width 12″ length 23.5″ height 10.5″, to carry your almost all sporting items. It is very durable and lightweight; made of heavy-duty Cordura, high-grade ballistic strength 1200 Denier Polyester. It comes in different styles and color choices.
You can use it as a regular carry on duffel bag, shoulder bag, or even a backpack. Moreover, it has a separate waterproof wet pocket for your dirty or wet gear. It also has a dedicated shoe pocket, a water bottle pocket, along with pockets with other small items. Its handles and shoulder straps make it easy and comfortable to carry.
The fabric of the bag is extra rugged water repellent which can save your luggage from getting wet in rain. The price of the bag is also very reasonable and affordable for everyone. Additionally, this Elite Sports bag has a mesh pocket for ventilation to dry damp gear.
Adidas Defender III Small Duffel Bags: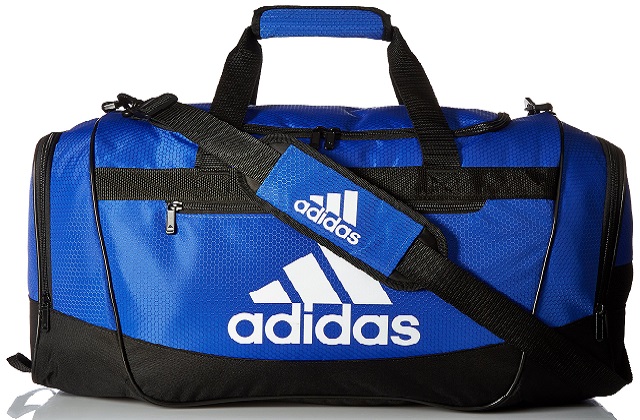 Adidas duffel bags are available in variant sizes and in around 40 artistic styles, giving you the opportunity to carry your sports luggage safely. In these myriad number of styles, you can surely find something that suits your taste.
This carry on duffel bag is made of 100% polyester having a large zippered compartment. Also various zippered pockets along with other pockets on either side for smaller things. This travel bag has a lifetime warranty and dual handles or removable shoulder strap for your convenience.
YETI Panga Airtight, Waterproof and Submersible Carry on Duffel Bag: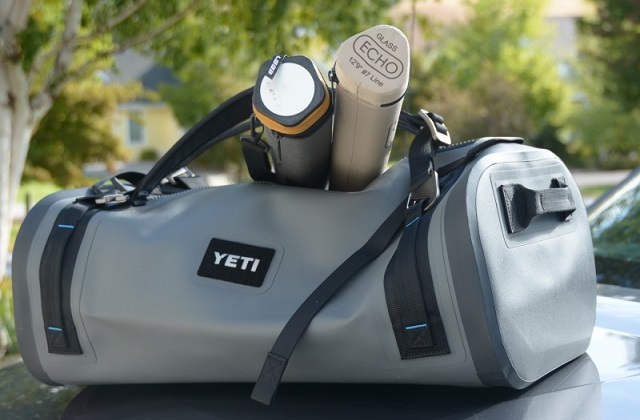 If you have an upcoming competition and want to travel for that or you want to travel for fun and recreation, spending some dollars on YETI's Panga will be your wise choice. Its material, thick nylon with a Thermoplastic polyurethane coating, is quite durable and shock-resistant.
Moreover, its zippers are waterproof and airtight that guaranty you to save your stuff from getting wet. It has straps and handles making it easy to carry kind of bag.
These bags are roomy enough to stash all your sports-related or travel-related luggage easily. This bag is built to last a long time.
Gregory Mountain Products Alpaca Duffel Bags: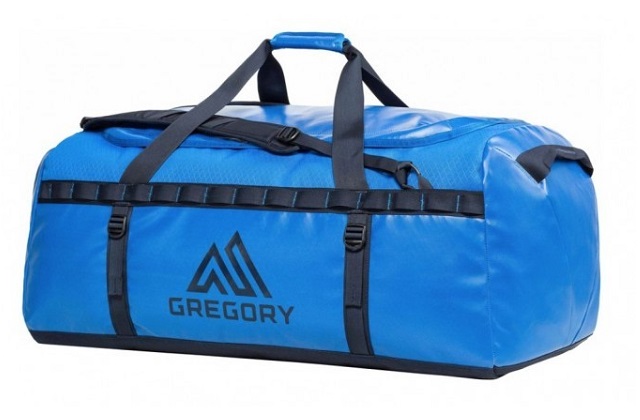 Gregory carry on duffel bag is made of 900D Polyester diamond ripstop with a Thermoplastic polyurethane coating to make them water-resistant and capable of bearing shocks. These bags have lots of zippered pockets that can be locked while traveling.
Furthermore, these travel and sports bags come with handles on all four sides along. Also, additional backpack straps on the back are easy to remove and helps in easy to carry. Additionally, these carry on duffel bags are available in 3 different colors. and it's available in three different colors.
Samsonite Duffel Bags: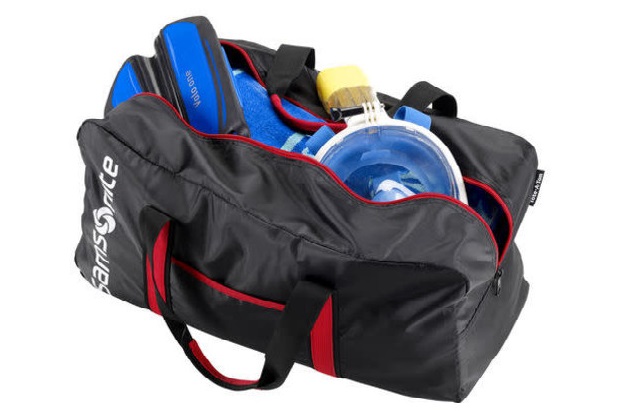 These longlasting and durable carry on duffel bag is made of 400 denier nylon having a nylon lining that makes them very lightweight(1 pound only). Those travel bags are roomy enough, having size 33″ x 17″ x 11.5″, to cover you for a long trip as well as a sports competition.
Alongside this, these bags come with small zippered pockets for storing smaller items. These hand-washable bags are versatile; you can use them as a gym bag, gym sack, shoe bag, sports bag, travel bag, duffel bag, carry on duffel bag, and Airline bag to carry all your gears.  They also have two-tone handles for easy to carry feature.
Sporty Canway Sports Duffel Bags:
If you desire a large enough bag, size 20 x 10x 10, to carry your all items including shoes, this is one of the best options you got. Besides having big sizes, these travel bags are very fashionable too.
These durable waterproof, and tear-resistant and bags are made of 600D polyester fabric. Also, these bags are multi-pocket bags having 8 small an one large pockets for you to carry your luggage safely.
Moreover, you will also find a shoe compartment in these bags to carry your footwear, in addition to a wet pocket and a mesh pocket. For carrying facility, they have rounded stitched grip handles and padded, adjustable, removable shoulder strap buckles.
VenturePal 20-inch Carry on Duffel Bag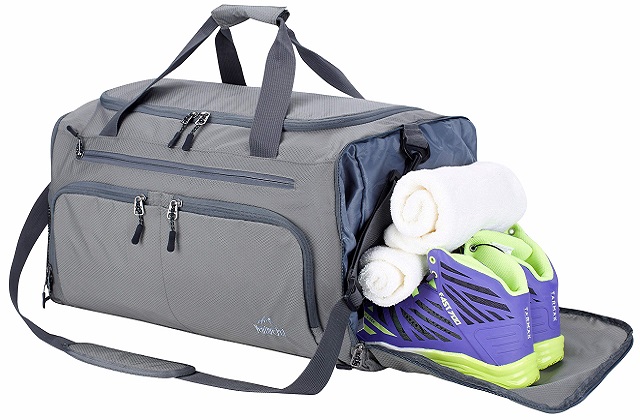 These duffle bags are highly efficient in water-resistance and durability. Their material is fine quality nylon fabric and comes with metal zippers and enhanced bar-tacks on major stress points that provide long-lasting durability against daily activities.
They have 9 in total, 8 small and 1 large, pockets for your convenience in storing separate stuff in separate pockets. These bags allow you to carry your stuff in a classic gym bag. They are super lightweight, having only 1.1 pounds of weight. Moreover, they can be folded up for convenient storage.
How to pick the best carry on duffel bag?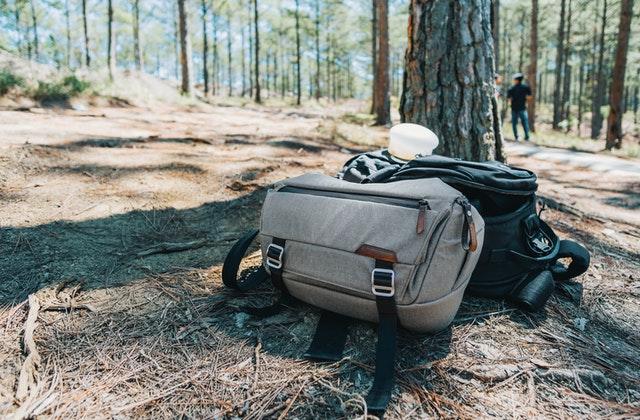 The most important thing to look for when choosing a carry on duffel bag is solid construction. Also, when shopping for the bag consider how many functional pockets (not just decorative pockets) the bag has; and how many you need for your travel or sports event.
Another thing to check is the exterior material and fabric, polyester fabric tends to be lightweight and tear-resistant, the nylon fabric on the other side is more water-resistant. So your choice will mostly depend on your travel habits and preferences.