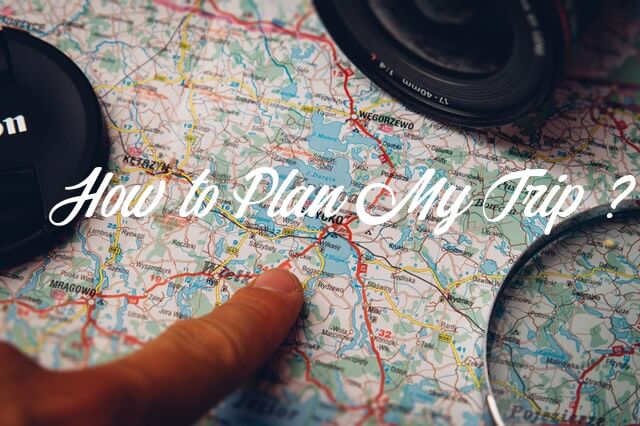 How I Plan My Trip has been a struggle for long time, lately I developed a methodical way to plan my trips and organize everything, today we'll be talking about the best tips on booking flights, accommodations, budgeting, and other important things to do before you go on your trip.
Those tips are based on my personal experience only. I'm not using any Travel Planner or Vacation Planner to plan my trip. Only using my own experience and what I see is more suitable for my needs.
I'll write another article to cover some Vacation Planner / Travel Planner services or websites. Stay tuned.
Plan My Trip with Skyscanner
My favorite website to check for flight prices is Skyscanner. And the reason why I love Skyscanner so much is because they have the monthly view of flight prices.


Let's choose New York to Paris, click on Show whole month button to get a monthly overview of the prices. I personally like Non-stop flights only, you can leave it unchecked and you'll get cheaper prices.
On the example below we see that leaving on the 1st of December and returning on the 10th of the same month will cost $326. (Departure flight for $147 + Return Flight for $179).
You can play around with other dates; if we choose Depart on December 3rd and Return on December 12th it will cost $291 Only. (Departure flight for $146 + Return Flight for $145)

As you can see we saved $35 by changing the date of departure and the return date. Look at whatever is the cheapest option, play around with the prices and figure out what's the best option for you.
One thing I do have to say is: This is usually NOT the final price. For some reason when you click "Show flights"; you're gonna see prices that are a little bit more expensive. But looking at the monthly view gives you a good idea of when the price range is usually cheaper. But you always have to check the final price.
On which platform should I book?
Usually I book directly through Skyscanner. As you can see it takes you to the Airline website or a booking website where the Flight is available.
If you don't feel comfortable booking through these random budget websites, then another thing I'll do is:
Use Skyscanner to check prices, make sure to add filters for Stops, Departure Times, Trip Duration, Airlines and also Airports
Go to something like Expedia where you're more comfortable booking tickets. As you can see, the flight that's on Skyscanner, operated by OpenSkies for Level France, is $291.
Go to Expedia for example; the flight cost $401 it's basically the same flight, operated by OpenSkies for Level France.
You can see that sometimes other websites are more expensive.
That's why I like to check Skyscanner. It basically scans the entire web for the cheapest price, also it keep me away from those scam deals.
UPDATE:
To be honest when I wrote this article I wasn't sure about departure/return dates, the airline company or the itinerary. It wasn't intentional to write about Level France Company. We'll make sure to test the company write another article as a review Things Airlines Won't Tell You – Level France Review.
Before I plan my trip I go Incognito
Another thing that's really important to note is: Whenever you're looking up flight prices, use an incognito window. I made sure not using the incognito window when looking for the first time, I did another search few hours later, look at the results and compare yourself.

By using the incognito mode, the browser doesn't track your searches, 90% of booking websites (Flights, Hotels…) use cookies to collect information about you, track your searches and when you keep searching for the specific flight. They're like, "Oh, this person wants to go on this specific flight," let's raise the price for this one. There have been times where I noticed that the price on my computer is a lot higher than the price on my friend's computer because my browser was being tracked.
Track Airfares to get Best Price
The best Apps suggested by my friends are DealRay and Hopper. Those two serve to bring the best deal regarding a specific flight or trip, also it suggest a trip based on your budget.

DealRay is a desktop and mobile App, you need to subscribe in order to use, is sends real-time alerts and push notifications when it finds a good deal.
Hopper mainly uses past data to suggest the best and worst time to travel to a specific destination, it will tell you about price fluctuation and can keep an eye on your preferred trip.
Get Alerts before booking a Flight
In order to predict future Airfares when I plan my trip it's good to setup a Price Alert, on Google Flights, you can select "Track Prices" to watch fares on specific destinations or routes.
With Momondo, the service is called "Fare Alert". On Skyscanner you'll need to click the "Get Price Alerts" button.
All services works the same (kind of) it's like the any other Travel Planner, you can choose whatever flights you're interested in, and then the service will send you a notification when the price drops to its lowest point.
Stay Flexible when you plan your trip
On Skyscanner you can also click on the Whole Month button and choose "Cheapest Month" this option will show you a monthly view with the cheapest price for the flight based on the cheapest month of the year.

I'm personally super flexible when it comes to travelling or when I plan my trip, I don't really care where I'm going, most of times I want to get a cheap flight to get to anywhere, this is why I use Skyscanner and click on "Can't decide where?".
Keep in mind those prices are just Estimated lowest prices ONLY based on the last 15 days searches, but it gives me a good idea before I choose a destination and start to plan my trip.
Also use the Map View, choose the "Flying from" and a "Depart Month" to get a map view on Skyscanner that include the best flights prices from your Airport on a specific month of the year.

I basically search everywhere, also select the whole month option. The website will suggest the lowest prices ever from my airport. As you can see, there are a lot of cheap flights in the United States. For international flights I can choose between Canada, Guadeloupe, Mexico, Iceland and Martinique, I think paying $176 to get to the Caribbean is very good deal. Also it's a nonstop flight operated by Norwegian Air International, one of the best Airlines on my list. I'll click on the deal and keep playing around to make a decision.

Learn the language while planning the trip
My next tip is to familiarize yourself with the language. At least learn the basics because that can get you pretty far.
Depending on your destination, maybe it's a place that speaks another language that you do not understand. Even though English is spoken by a lot of people around the world, you shouldn't expect everyone to know English when you travel.
I feel like a lot of travelers from the US expect a lot of people to be able to understand or speak English. Why would you expect that of people when you don't speak their language?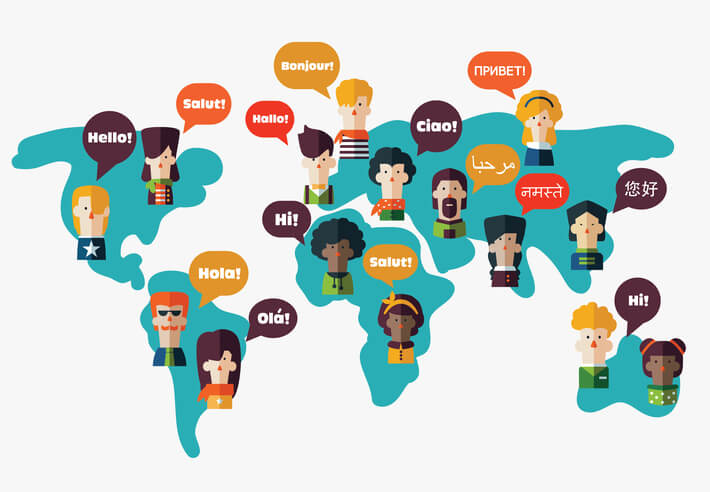 Anyway, I think it's important to always be culturally sensitive and to do your best. Learn how to say the basics, like hello, thank you, excuse me, where's the bathroom, or where can I get food.
These are really important questions that will get you far, and people like you better for trying to speak their language. We already wrote an article about Russian Words you need in Russia.
Think of all the phrases that might come in handy when you're travelling, maybe when you're lost or you need to find a bathroom or water. Whatever it may be, write down a list of phrases that you will translate.
When it comes to translation, I personally prefer using Travel Translation Apps in order to translate phrases, questions, names and keep a copy on my phone for those translations.
Booking accommodations
When I plan my trip it's all about location, finding the place in the perfect location where I can visit everything during my trip.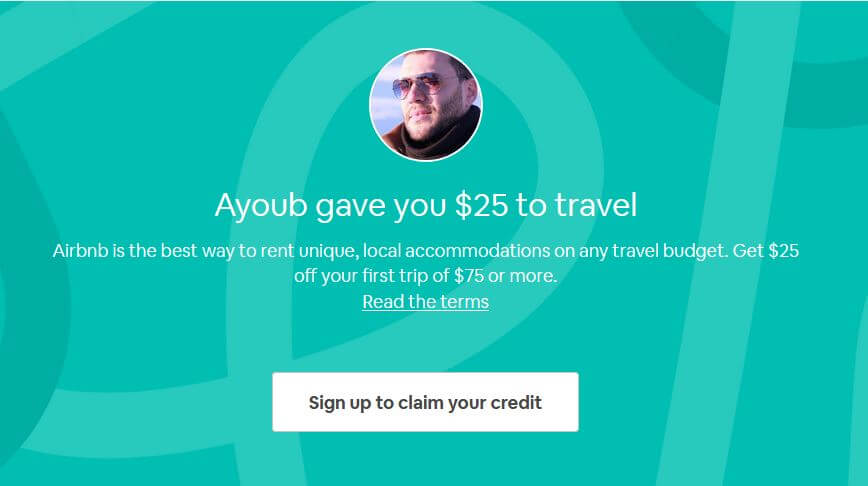 Personally, I've stayed in hostels, bed and breakfasts, Airbnbs, and Hotels. I think Airbnb is my perfect medium. I like being able to stay in an apartment-type setting, and Airbnbs are usually cheaper than hotels, but usually as clean and organized. And you have so much privacy.
Before you decide where to stay, it's important to have an idea of the spots that you want to see while you're traveling. I would do a quick research on top things to do in the city, or just have a list of things that you want to see, and then map it all out on Google Maps so you can see if it's in any specific area of the city. And you'll see where you'll more likely be hanging out.
For example, on my recent trip to Paris, I wanted to stay on the north side of Paris because I love to discover the city secrets, see more of the French Architecture. Also low budget accommodations and because some fellow traveler recommended the area.
Location is the Key when planing for trips
Another important thing is, when I plan my trip it's very important to pick a location close to a metro/train station (or any other Public transportation available in the city). By close, I mean walking distance, less than 10 minutes. If it's longer than 10 minutes, you're exhausted at the end of the day. You don't want to walk half an hour to get to your place.
The pro-tip is to stay near a station that's on a major line that you know you're gonna be using frequently. This is going to take some research. You can totally ask anyone who's a local in that area if you can.

For example: In Paris, one of the major metro lines that will basically take you to all of the most important places is the Line 1 (Yellow) and Line A (Red), you should keep away from the crowded lines like the Line B (Blue) that connects the city to Airport, also major train stations like Gare du Nord, those line are always crowded, when I say crowded I mean it, sometimes you can't get in at all.
For me I've learned to find a place near the metro station. Preferably on one of the main lines that I know I'm going to be taking all of the time.
Plan my trip using Airbnb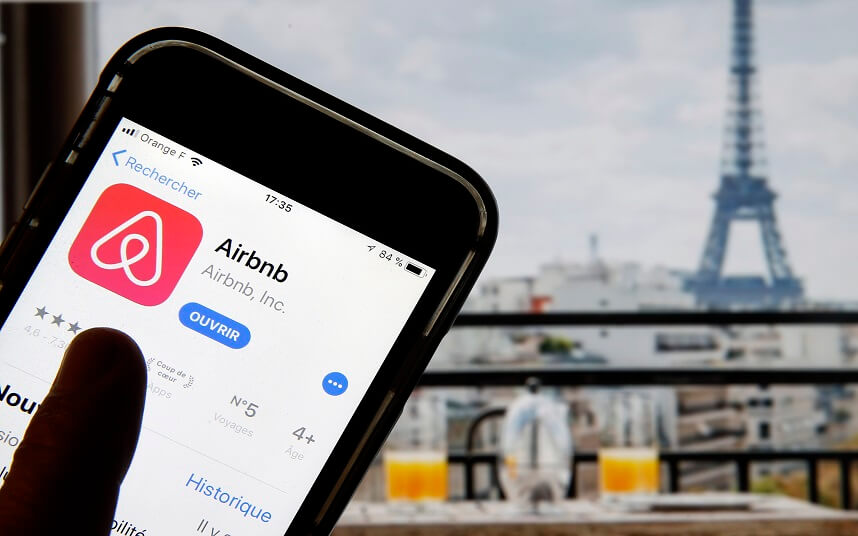 Let's jump into Airbnb where we're gonna find a place to stay. Airbnb is one of the many available Vacation Planner in the market. Hopefully you already made a decision about the dates. It's pretty straightforward to use Airbnb.
The trick for using Airbnbs to plan my trip is to zoom into each metro station on the Line we already picked. I've already done my research and I want to stay along the M1 Line (La Défense – Château de Vincennes). In Paris it will be on of those arrondissements "1th, 2nd 4th and 8th Arrondissement" I have a lot of options.

Basically, on Airbnb, I'm gonna start going into each metro station on that line and looking in the immediate of the apartments there. Normally, I would click on the cheap options, look through the photos, "Do I like this?". Maybe. Then open ones that are interesting on a new tab.

Which area/region to choose before booking?
Another thing I pay attention to in the Airbnb listing is how long it takes to walk to the nearest station. Sometimes you don't find this information in the description, to be honest those points are not exact addresses, Airbnb doesn't disclose the address until you book the accommodation, so try to look at the comments or reviews for the Appartement to make sure it's the one you're looking for, I always plan my trip depending on the location of the apartment and it's something I can't miss when planing for any trip.
For my trip to Paris I stayed at the 8th arrondissement near the Concorde Station, wasn't easy to find a good place in this area with my limited budget.

The apartment I booked was a 40m² cozy apartment with a nice view, close to the metro station (actually it was closer than I thought) only took me 5min to get to station and half an hour to reach any of the attractions on my list.

Let's talk about travel budget
How much money should I budget for my trip? How much cash do I bring? These are questions that I always ask every time, and it really depends on the location you're going to because some places are cheaper and some places are more expensive.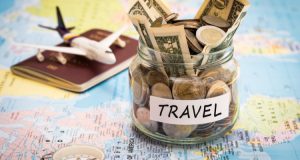 The solution is to look up the average price for meals in the city you're visiting. Look up the average price for breakfast, lunch, and dinner, and then you can calculate yourself: "Okay, if I'm going to spend $10 on breakfast, $15 on lunch, $15 on dinner," that's like $40 a day for food.
It really depends on you. I'd also look up prices for everything you want to do. Like museum ticket prices, excursion prices, things like that.
Transportation is also important, whether you're planning on taking metro or taxi, Uber, or even renting a car. That cost goes into it at all.
In addition you need to estimate how much do you want to shop? Factor that into the budget as well. The tricky part for me is deciding how much cash to bring and how much I should rely on credit card.
Some places don't accept credit card as widely as other places. It really depends on your own research on the city that you're visiting. Are you gonna be able to use your credit card? The best tip I can give is make sure you get a credit card that has no foreign transaction fee.
Should I exchange money before I travel?
I don't recommend exchanging your money at airports or any touristy places. Usually the conversion rate they charge is much higher.
It's better for you to order foreign currency at your bank before your trip. Usually it takes few days for the bank to process the order. So order it two weeks in advance.
My last money tip is to have a currency conversion app on your phone. It will help you track the conversion rate.
Documents Organization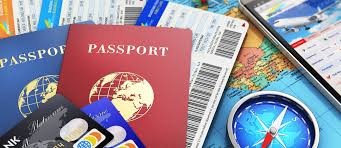 My last tip is on handling important documents and this is a personal tip. I think everybody should prepare themselves and protect themselves. Protect all of your important documents, have a copy on your phone and online.
Take photos and screenshots of your passport, boarding pass, ID, visa, the address of the place you're staying. Don't forget directions to the place you're staying, and any other important documents or health insurance. You never know if you're gonna lose something.
Make sure to have a copy of all of your important documents at any time. Also keep a copy of those documents' screenshots on your phone. Keep an online copy on the cloud, whether it's on Dropbox, Google Drive or send an email to yourself.
That way, you can access it from anywhere around the world. You might also want to consider keeping emergency phone numbers on your phone and online. Because you never know what's gonna happen and when you'll need those numbers.
And keep a written copy of these important numbers in your wallet or backpack, in case anything happens to you.
Summary about my trip planning
Personally I save at least $300 each time I use those recommendations. You can make more or less depending on your spending and life style.
Make sure to take notes, write down "Plan my Trip" on a paper and start your research, destination, hotels, budget… Mostly everything you see more important and you feel you have a problem handling when planning any trip.
Stay tuned for the next article. We'll be sharing more details regarding Travel Itinerary. How I did plan my trip itinerary using several techniques that saves time and money.