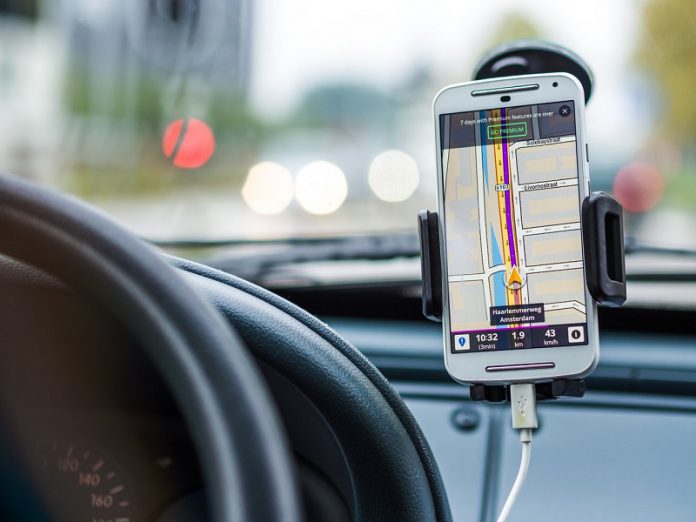 Whenever you're traveling by vehicle, hiking or just wondering in a new city, it's mandatory to pack a pair of shoes, but for me it's more important to have a reliable GPS app to show you the way around, especially if you're visiting a new place where locals don't speak your languages. This is why I thought about writing an article about Travel Navigation Apps.
I already published an article where I showed people which travel translation app to get in order to break the language barrier when visiting a non-English country, you still need a reliable travel navigation app to show you the road when planning your travels.
Today's post is about the best GPS apps any traveler should have, make sure to try those apps in your own city, in other words locally. Then scale it and pick the one that works the best for you.
I personally try the navigation app locally, then I increase the navigation diameter by traveling less than 50 km in another city that I didn't visit before; all this to make sure that the mentioned features work and the app is really something I can count on.
The Top Travel Navigation Apps used by travelers
Let's start by listing those 5 Top travel navigation apps, used by travelers all around the world.
Maps.Me
One of the best apps, personally this one help me a lot, it's accurate 99% (the 1% time where it got me truly lost, but because I was challenging the system).
The app is available for both Android and iOS.
Maps.Me has its own cartographic mapping system, something that other navigation apps don't, it stand out for various features that I can shorten here:
Maps.Me travelers' features
Offline maps: works without the internet to save on data roaming.
Offline navigation: over 70 million points of interest.
Spoken turn by turn directions that works offline
Update the maps via OpenStreetMap
Map editor: an open-source where everyone can edit, add, recommend a place.
Travel guides: over 600 cities around the world
Bookmarking locations
Location sharing with so many options
An offline full-featured search function that includes: POIs, places, hiking trails, ATMs Restaurants and Hotels, and much more.
In-app hotel bookings directly and sightseeing tours booking using Aviator.
Traffic data
Voice navigation
Re-routing calculation
Navigation modes: driving, walking, public transit, and cycling.
Public transportation: the app works using Uber database
Completely free, no in-app purchases or download limits (according to the developers the maps and features will be free forever)
Also, Maps.me tend to progress and update the maps every 2-4 weeks, by including new places and recommendations, the features also get updated every now and then.
After installing Maps.ME you should consider connecting via Wi-Fi (prior to your travel preferably) and download the desired maps, the app is designed to work offline, so without maps, you can't go anywhere.
One of the best features in Maps.me, it doesn't require a lot of data storage on your phone, with less than 200 MB you can install the app with several maps and hit the road.
For example, and compared to Google Maps, the New York map on Maps.ME will require only 71 MB, when o Google Maps it's more than 280 MB, do the math.
On Maps.ME you can get something special, buildings are marked with street numbers, roads have both official names and local names. So it's something you really need when traveling and trying to find a specific location.
Another great feature (personally I use this one a lot) is local places, on Maps.ME you'll be able to find non-touristy locations and things to do in your destination, some streets are already marked as Sightseeing, and other hidden gems were added by locals and tourist just like you.
So the only thing you need to do, go and bookmark those places and POIs for your next trip. You can also import, export or share the bookmarks you made with friends or send via email.
Google Maps
Google Maps is the n°1 travel navigation apps on all platforms, its speed and functionalities over rank other apps in many ways, and the app comes pre-installed on Android phones.
The app is available for both Android and iOS.
But still, Google Maps sometimes will get you lost intentionally. The developers set some parameters to suggest new roads for you.
In other words, you'll be lost and the app will try to find the best road for you. They call it data-rationing, Google it to find out more.
They do implement this function in order to update their database and to make sure the roads they suggest truly work and can reach better ETA.
Google Maps travelers' features
Offline maps: heavy storage needed.
Offline searching: the best search you can get on a navigation app.
Turn by turn directions
Street-level photography: something every traveler need when planning a trip.
Multiple location views: street view, satellite imagery, and panoramic view.
Updated maps via OpenStreetMap
Bookmarking locations: includes the option to share and import/export bookmarks.
Traffic data: available in some locations and requires internet.
Public transit options: timings, stops, metro status…
Completely free with no in-app purchases
Almost Ads free: some ads will show up for hotels, tourist attractions…
When traveling to a less-visited place or destination, Google Maps directions aren't guaranteed, you can get lost easily, especially if you're navigating offline.
Google Maps works great using the internet, so when traveling it can be really expensive using data roaming, better to try an alternative if you're looking for a free navigation app that provides free features where no data needed.
In conclusion, Google Maps is pretty useful when traveling abroad, it makes transportation something you'll enjoy.
Keep in mind that you need to download the map before visiting your destination, it requires a lot of storage space on your device, but you can only download an area of interest and not the whole city map. Another thing to consider, the cached maps expires in 30 days, so make sure to update/download the maps just before hitting the road.
OsmAnd
The OsmAnd app is really functional, yes limited, but with various features that you can use most if you're traveling by car, it doesn't provide a lot of transit and transportation routes, but when driving it will suggest good plan to make the trip easy, less traffic and enjoyable.
The app is available for both Android and iOS.
OsmAnd is suitable for a drive, cycle or walk. It has several maps for different travel types and trips.
You can download OsmAnd for Android and iOS, the app works on phones, tablets and on Vehicle GPS Units like Garmin and TomTom. Check the OsmAnd official website to discover more features and functionalities.
Note: The app is not completely free, there are some features like downloads limits and the OSM function that need to purchase to fully use the app.
OsmAnd Features for travelers
Offline maps
Turn-by-turn navigation
Offline search
Maps for things other than driving
Uses OpenStreetMap resources (Vector maps and Prepared maps)
Favorites
Driving region: this will setup auto driving settings (length unit, driving side…)
Local Names or Name Transliteration for the place
Right-hand or left-hand driving
Several units of length (kilometers/meters, miles/feet, or miles/yards)
Voice guidance Navigation using TTS voice (multiple languages)
Trip planning by recording tracks, planning your course or making a route prior to travel.
OSM Public Transport (requires an internet connection, doesn't work offline)
The app has multiple map styles, some of them are unique like Nautical Map, suitable for sailing by showing ports, sailing routes, and navigation lights.
Also the winter and ski style that helps a lot when navigating on winter sports locations, or when planning your next ski holiday by showing any skiing pistes available in the area.
Also, the Overlay / Underlay feature is outstanding, it provides you with a Hike Bike and Cyclemap (cycling routes) layers among many others.
The option to view POI along the road is really helpful for tourists, especially if you're a solo traveler and want to discover a city on your own.
In order to keep the app fresh, developers made it easy for people to contribute by adding new items to the map like POIs and Sightseeing locations.
Sygic
The first time I got this app on phone, I thought it's just another navigation app, all features seem to be same, but when I did my 50 km trip to try more of the app, I just found that Sygic isn't fully functional, it's not as fast as other apps and sometimes you need to restart your device to make it work again.
The app is available for both Android and iOS.
Sygic Features for travelers
Offline maps (uses TomTom maps)
Turn-by-turn feature
Voice-guided directions (comes with a voice-spoken street names option)
Alternate routes
Speed limit display
Real-time traffic updates (require internet, only for premium versions)
360° videos for some POIs
Tourist places: provides true travelers with information about the place.
Travel Planner feature (favorite places, itinerary planning, travel guides)
One of the best features that Sygic provides is the exact location for POIs. In addition, it gives you some descriptions about the touristy place, pictures, and videos, also it provides the opening hours (museums, theaters, restaurants…) with the admission fees and contact information about the place.
The apps come with an online travel planner using various interactive tourist maps. With so many tours options, sightseeing tours, hotels, restaurants, and many others.
The Sygic travel planner gives you the freedom to build a day-by-day itinerary, add things to do while planning your trip, all without spending so much on data roaming fees.
Another powerful feature from Sygic is the Sygic Travel Maps, it's can be downloaded separately and used to plan your trip with detailed maps and various travel guides (over 10 000 locations), this is why Sygic is one of the best travel apps available.
HERE WeGo
I stay preserved on this one, can't say it's good or not, as I never try it in the real world. Yes I did some trips using this app, but to be honest, I don't trust the roads where it says it will give shortcuts. Why? because the maps included are way too old to be trusted.
The app is available for both Android and iOS.
Besides that, the app is a perfect choice for travelers, maps aren't heavy and the app is fast (they call this option rendering) so you'll be able to use it offline or online without noticing a difference in its functions.
Another feature to point is the easy to use and beautiful interface, nothing too complicated, that makes it one of the best travel navigation apps.
HERE WeGo Features for travelers
Offline maps (more than 100 countries)
Mapping options (download neighborhood, city, country, or continent maps)
Traffic information (depends on the location)
Public transit maps
Collections or favorite places (saving POI for quick directions, custom itineraries)
Map creator app: can easily make changes and adjustments to a map.
Public transportation (ticket prices, more than 1,300 cities around the world)
Train and bus timetables (timings and prices of bus/subway tickets, taxi fares)
Multiple route options (car, bike, pedestrian, taxi, and public transportation)
In-car navigation: the Drive Mode that includes road types, speed limit, traffic information, gas stations, and traffic hotspots.
Voice/walk guidance: without a data connection, the feature works offline.
The HERE WeGo app is perfect for Bikers, as it offers a handy guide about the terrain, it also explains (graphically) how flat or hilly the bike ride will be.
If you're traveling by foot, hiking or even riding a bike, this app is definitely a good option to consider.
The only thing I don't like about HERE WeGo is the driving mode, it doesn't provide good information and recommendations regarding the exits or when driving on highways.
Q&A about the Travel Navigation Apps
Let's take a look at those most common questions asked by travelers when looking for the est travel navigation apps:
What are the best apps for foodies?
The best GPS app that provides details about restaurants and the how to find a good place to eat is Google Maps, with so much information about food places nearby, you can choose the best restaurant based on your budget or health style.
What are the best travel budget apps ?
We already made an article talking deeply about the best Travel Budget Apps for both iOS and Android, check the list and pick the one that suits your need.
What are the best public transit apps?
Any traveler will prepare a plan for transportation when in the city, but can't make sure every plan works a 100%, sometimes you need to improvise and find alternatives,
So the best app to help you choose which public transit will be Google Maps as it provides a lot of data and information regarding Metros, Subways, Trains, and Buses. Also provides good rate if you're willing to book a cab or try to use Uber services.
What is the best GPS app for bicyclists ?
If you're visiting a country where bicycles is widely used, like Amsterdam for example, you'll need to install Maps.ME on your phone, it shows all bicycles' routes and maps. This can be really helpful to save time when wondering a new city by bicycle.
What are the best apps for outdoors/hiking?
Most hikers have a GPS on their smart watch, so the best app for outdoors travel will be Maps.ME as it can be easily installed and configured on both phones and Wear OS.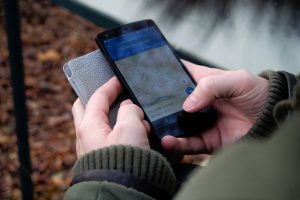 That's all for today, I hope you enjoy your next trip, don't forget to can try those apps on your own. Feel free to suggest any other app you already know about and you feel it can make it to this list.
All those travel navigation apps are supposed to work on all operation systems: Android and iOS. Some of them will work on your Smart Watch, In-Dash systems. Make sure the app works the same on your phone as on other devices you have.