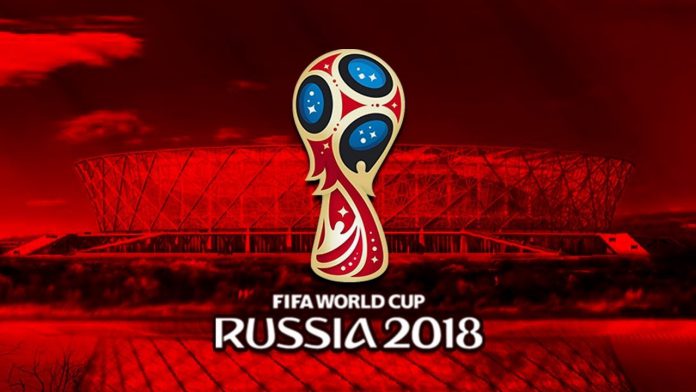 The biggest sport event in the world is here, the World Cup 2018 took place this year in Russia. If you're a soccer/football fan you have to Visit Russia World Cup 2018 and enjoy the show, you'll need some tips including but not limited to:
How to get the Visa to Russia during the World Cup? (match tickets…)
How to get the The FAN ID Card (Process and fees)
Transportation between Russian cities. (Moscow, St. Petersburg…)
Hosting cities for the Russia World Cup 2018 (World Cup Stadiums Map)
Accommodations and Hotels in Russia (options, how to choose)
This is The Ultimate Guide to visit Russia World Cup 2018
One of the best things about visiting Russia during the World Cup is that you don't need a Russian Tourist Visa, (if you're planning on visiting Russia out of the world cup, check our Ultimate Guide to visit Russia).That's good news because you'll be saving some money when planning your trip. Also we will be traveling between different cities for free (only cities hosting soccer games).
And these are talking about how to get your visa if you're traveling for the World Cup  or not,  we show you how to get your visa how to get your FAN ID, and how to move from city to another. We'll provide you with some tips, let you know about the body need and how to plan your trip to Russia.
Do I need Visa to Russia?
You need at least a ticket to one of the matches in order to go to Russia?
As of now we are on the last phase of ticket purchasing, Last Minute Sales Phase, the price of a ticket increased but it's worth it. Just visit the website FIFA.COM in order to get your ticket.
After getting your ticket you'll request a Fan ID Card issued officially by FIFA, it will give you some benefits, so when it comes to budget it's a good way to get a Fan ID Card in order to have free transport when in Russia:
The Visa is acting as a multiple-entry to Russia, 10 days before and ahead of the Russia World Cup event.
You get free transport in hosting cities.
You get free access to change on spot between hosting cities.
Do I need a visa to Visit Russia if I'm not interested in Russia World Cup 2018?
You already have Russia in your bucket list, you're planing a Visit to this continent. So you'll be asking the question about the Russian Tourist Visa? Check the Ultimate Guide to visit Russia, you'll get more tips about visiting Russia outside this FIFA event.
How to get the Visa during Russia World Cup 2018?
The FAN ID Card
Visiting Russia during the World Cup 2018 require a Fan ID Card, and that's an easy one. Go and purchase a ticket to one of the soccer games, the card would offer you the possibility to take free train rides between hosting cities during the Russia World Cup 2018, also the same thing goes for public transportation.
To get your FAN ID Card visit and register on this FAN ID website, only after getting your game ticket from the FIFA.Com by email.
How to get from Moscow to St. Petersburg?
If you are attending the Russia World Cup (or not) you should be thinking about how to get from Moscow to st. Petersburg, there are two different options that you can take, travel by plane (1hr-2hrs) or take the Day Train (4hrs) or the Night Train (8hrs).
It depends on your budget and your time schedule, of course the plane option will be more expensive but it will get you there fast, the train ticket is cheaper or Free if you are using your fan ID card.
Keep in mind that those two cities will host the most important games of the Fifa Russia World Cup 2018. Even if you are traveling using a Russian tourist visa you should consider visiting Moscow and st. Petersburg.
Traveling by Plane between Moscow and st. Petersburg
When opting for the plane option, you should consider booking your flight ticket with Aeroflot, Rossiya Airlines and S7 Airlines. They offer the best prices during the Russia World Cup 2018, some offers go beyond the events to 10-15 days.
Traveling by Train between Moscow and st. Petersburg
In this case you have two options: Day Train and Night Train, train tickets are cheaper than plane tickets (most of the year) also in the Night Train you can travel in a Sleeper.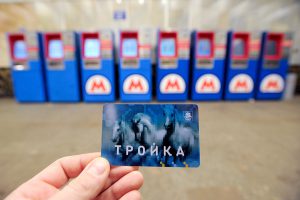 Troika Card: it's a Moscow Transport Card valid in metro, bus and tram. Can also be used in Shuttles between the airport and the city center.
One time Ticket costs 50 Rub. And can be loaded afterwards. Available at the airport and all metro stations in Moscow. Every trip you take after loading the card will cost 30-35 Rub using the Troika Card.
Does the Troika Card valid in St. Petersburg?
Wasn't sure about the answer, but an update from the official website said that the Troika Card is valid n both cities (Moscow and St. Petersburg) for a month and only during the Russia World Cup 2018. An other option is getting the Podorozhnik Card. The Podorozhnik costs around 60Rub (refundable if returned in 45 days).
Tip: Keep in mind that tourists from Asian countries like India have an easier access by train or by terrestrial transport they don't have to buy airplane tickets.
Hosting cities for the FIFA World Cup 2018 in Russia
What about accommodations and hotels in Russia?
If you are looking for a hotels or hostels check Booking.Com (this link gets you 10% off when booking), plan your stay based on the city/cities you're visiting. If you're looking for an apartment you can try Airbnb, don't forget to check the reviews on both websites.
On Booking.com prices are on fire, a double room starts with $150/night.
When travelling in a group/family it's best to opt for the Airbnb option, more flexible and cheaper for all of the group members, you can also cook and prepare your meals, as in Russia a special cuisine if very expensive (Vegetarian, Halal, Kosher…).
You can get an appartement (room) using Airbnb with $50/night/person.
Why Russia World Cup 2018: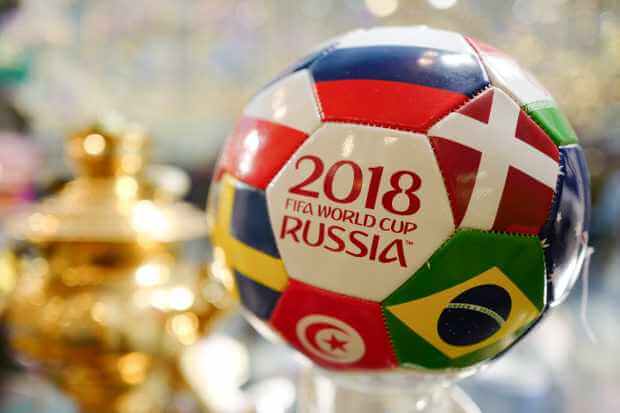 Overall it had been an outstanding and memorable tour. Russia is indeed very beautiful country and should be on every traveller's bucket list.
If you have more questions please feel free to
contact us
. One of our
writers
would be fishing in Moscow for 15 days, so we can help you book your hotel or find where to sleep  or at least get a cup of coffee together.
As we always recommend make a plan for your travel and have fun.