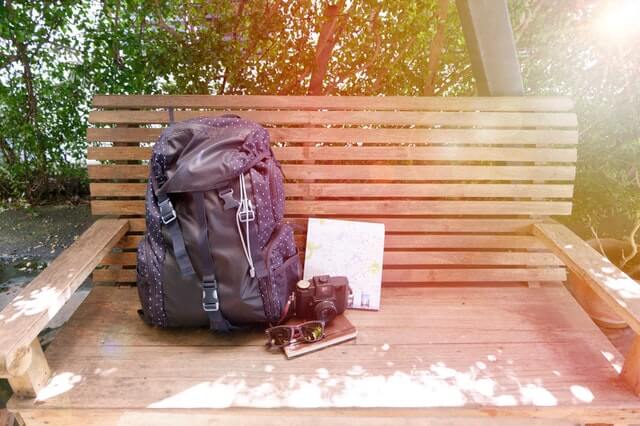 It's always a panic when preparing your luggage, especially if you're Backpacking. It always starts with questions like "Which backpack to choose?" "What to take for this trip", and it ends with the famous phrase "I hope I didn't forget anything".
So here's a checklist for for everything you'll need in your travel backpack.
Pants, t-shirts, sweaters and vests, raincoats or coats, underwear, pyjamas, socks, sportswear, sunglasses, sandals, flip-flops, sneakers, hiking boots.
2 – The toiletry bag:
You need to make sure you take all of those: Toothbrush, toothpaste, soap and shampoo, razor and shaving foam, cotton swabs, deodorant, bath towel.
3 – The pharmacy kit:
It depends on the travelers number and health condition, but mostly you'll need to take: Anti-pain, anti-mosquito, anti-diarrhea, bandages, prescribed medications.
4 – Gadgets and accessories:
Only you can define the gadgets and accessoires you need for the trip, but don't forget to include those essentiels in your travel pack:
Mobile phone, laptop, watch, camera, camcorder, chargers.
6 – Money and documents (hand luggage):
Cash or traveler's checks, credit card, e-ticket, ID card and passport, travel guide, road map, emergency phone numbers, vaccination card.
7 – Luggage and Bags:
Pcik the best luggage that suit your travel prefences and necesetieies, a carry on duffel bag is always a good choice for lught travelers, sports, weekends getaways. Go for larger luggege when taking an internationl flight or going long road trips. Having a small or big backpack is always usefeull for trails and hikes.