UAE is a confederation of 7 fabulous emirates. Every year these federations have been attracting several tourists from all around the globe. Check those top UAE tourist attractions before making a decision on your next travel.
This is all due to the luxurious hotels, man-made islands, mouth-watering food, fabulous beaches, and much more which these places have been offering.
Several tourist spots in the UAE will even make you fall in love with its culture. In short, the UAE never fails to impress its tourists.
Must-Visit UAE Tourist Attractions
Are you visiting the UAE for the first time? Is one still wondering which tourist spot they should visit? Then you should check the list below. You will surely fall in love with these tourist spots.
1. Yas Island Water Park Dubai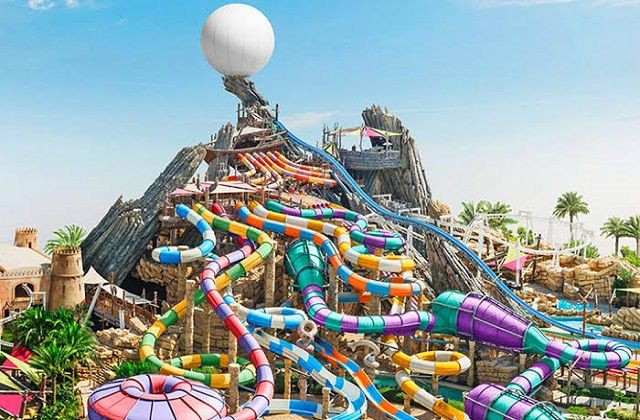 Do you want to experience some adventure in your life? Then get ready this water park in Abu Dhabi should be in your bucket list. It has several adventurous rides and fun-filled water activities too.
People belonging to all age groups will surely enjoy their time here. All you have to do is to get your entry pass to this water park.
After that, you can have the time of your life. So, do not forget to visit this fabulous place with your family members or friends.
2. Blue Souk in Sharjah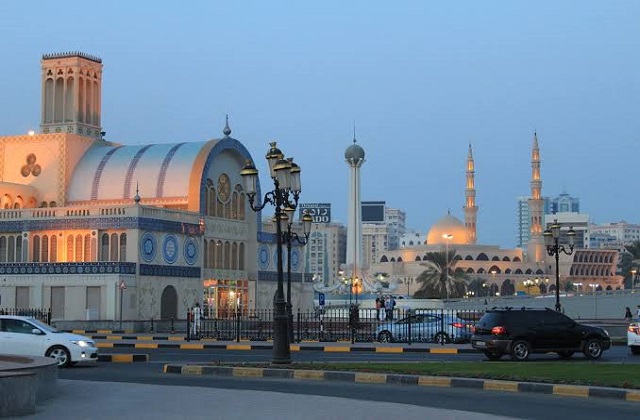 It is a well-known and fabulous landmark in Sharjah. It is a type of market which has 600 plus shops. This place has been selling a wide range of jewelry items. This even includes several souvenirs.
So, whenever one gets a chance to visit the UAE then they should surely visit Sharjah. This is because the Blue Souk is a worth visiting place. The way it has been designed will surely make you fall in love with this place again and again.
3. Desert Safari in Dubai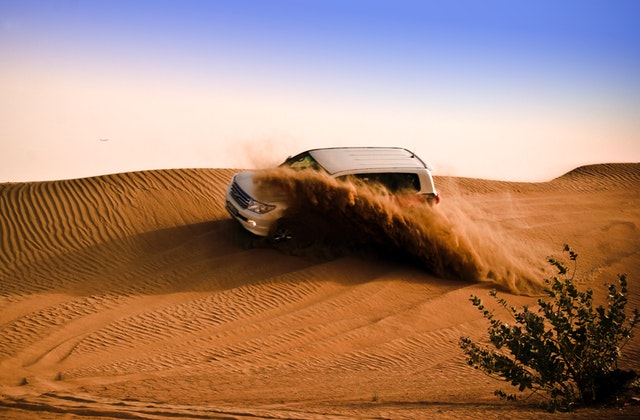 Many people from all around the globe are falling in love with Dubai. This is because this emirate has left no stones unturned. It has been offering so much for its tourists that people never miss a chance to visit this fabulous place.
Among all these things the place becomes one of the UAE tourist attractions in Dubai with its safaris.
The morning and evening desert safari have been offering adventurous rides, scrumptious food, bonfires, belly dances, and so much more. One is able to relax and enjoy their family time easily here.
The tourist bus picks you up from a particular spot and they even drop you back. People love this place due to which many are seen visiting it again and again.
4. Al Badiyah Mosque in Fujairah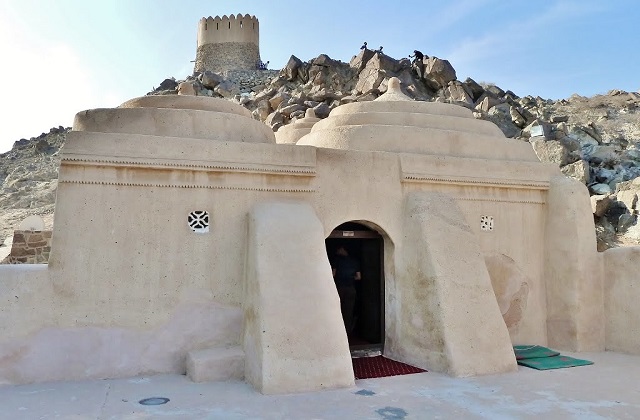 Many people think that the UAE is an entirely modern place. But one should not forget that it has a good history too.
So, people who want to know about old times and how a specific place has been built then they should surely visit the Al Badiyah Mosque. This is a small yet fabulous and oldest mosque in the emirate of Fujairah.
5. Crab Hunting In Um El Quwain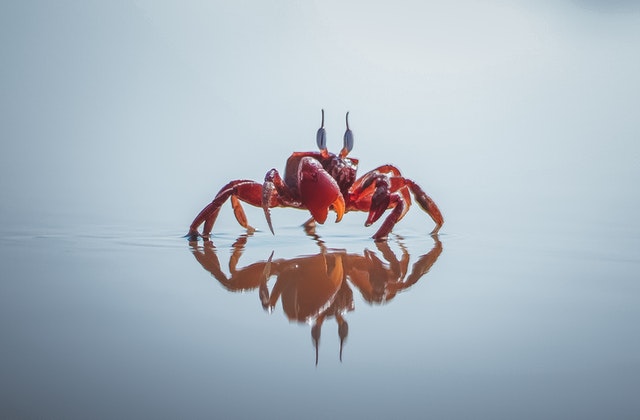 Does one love to eat mouth-watering food? But you do not love eating food which is being offered in several restaurants. Then one does not needs to worry anymore. Yes, this is true because now you can opt for crab hunting in Um El Quwain.
You can easily visit this place. An individual will be picked up from their desired spot. After this, they can enjoy the hunting process easily.
People can even cook their food and enjoy the scrumptious meal. Even if one is visiting this place with their friends then this ride will be more fun-loving. So, do not miss this chance.
6. The Dubai Mall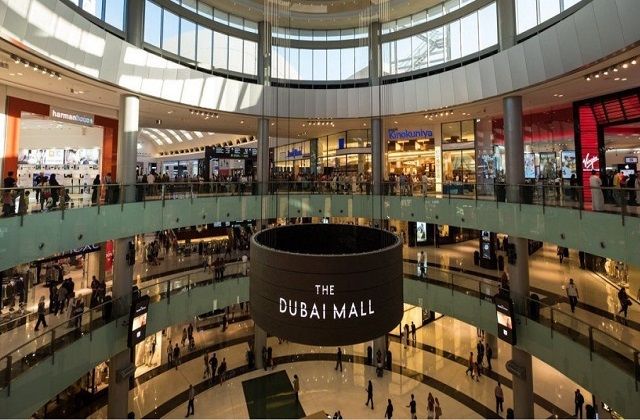 Do you love shopping? Are you finding the top places in the UAE so you can get your hands on the best things? Then what are you waiting for?
Visit The Dubai Mall and you will surely fall in love with this fabulous place too. This place includes cinemas, aquarium, ice rinks, and so much more to offer to all its visitors.
7. Atlantis Hotel Dubai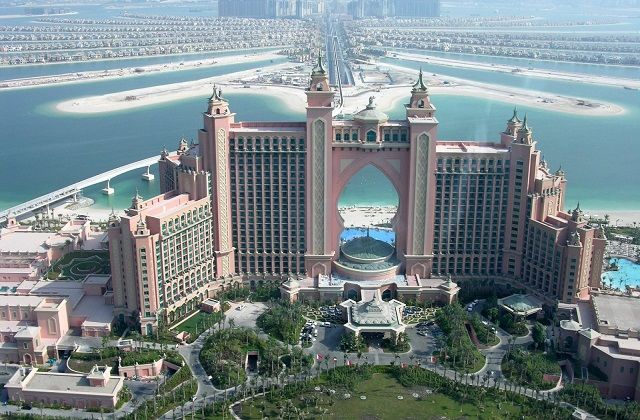 Individuals surely want to relax after a long tiring day. In such cases, people do look for luxurious hotels where they can relax easily.
Atlantis hotel is one of the top hotels where one can surely enjoy their stay too. It even provides one access to the emerald-green beautiful beaches.
This hotel has its own fun-loving water park, dolphin bay, and even an aquarium. Even if one loves diving then they can surely fulfill this dream in the Atlantis hotel.
If one has a good sum of money then they can surely opt for beautiful villas on rent in Dubai too. Like this, one will have their own private space.
These spacious and up-to-date villas have been fulfilling the needs and demands of their valuable tourists from a long span. Due to this reason, such beautiful villas are being loved by most of the tourists.
Why UAE Tourist Attractions are famous?
Even if one is in love with history, arts, and architecture then they should surely visit these eye-catching emirates of the UAE.
This should be done without having any sort of second thoughts. You will surely be mesmerized by the beauty of these UAE tourist attractions.
If a person gets an opportunity then they should avail it. Missing it will be a loss. One should enjoy their life as much as they can.
You can also check The Green Planet, one of the first biodomes in the MENA area, and it's the first one in the UAE that guarantees diversity and a lot of activities.