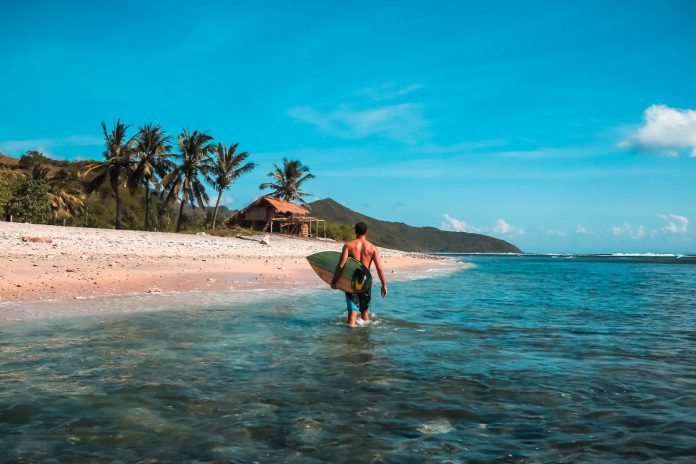 Racking your brains for the getaway your weary soul needs? Look no further! Lombok is nestled between the ever so popular Bali and Sumbawa in the lesser Sunda Island chain. This lies an Indonesian gem unlike any other and will refresh your senses the minute you step foot into this piece of paradise.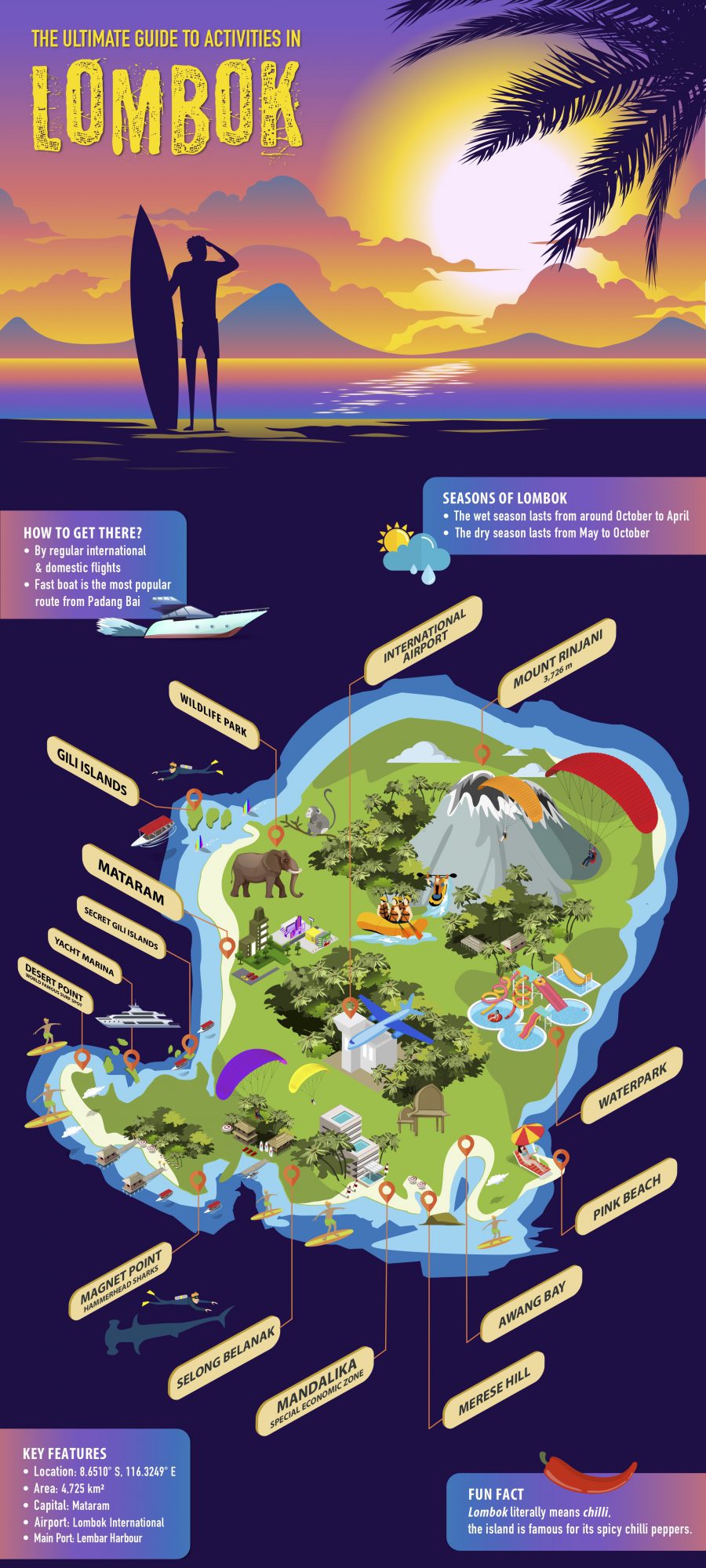 People might wonder how come this unknown island has garnered such popularity, especially with the vibrant Bali right next to it. Well, the short and simple answer is this; Lombok offers the magic that exists in the untouched natural beauty that Bali or Sumbawa cannot match!
Undiscovered by the influx of tourists for ages. Lombok has just now started to rise on the international scene with its hauntingly beautiful vistas, unique topographical features. Also the picturesque and clean beaches, and untapped natural wonders that the world has just started witnessing.
From gorgeous white-sand beaches to pristine waters, from exotic and enthralling volcano mountains to towering peaks. From yoga retreats to adrenaline-inducing outdoor activities-Lombok offers a different flavor of life for all those who grace this island.
Whether you are traveling solo for a search of something peaceful or accompanied by your family for a well-deserved break away from the chitter-chatter of life. Lombok is one of the underrated destinations to pick.
Whether you are amongst the Connoisseurs of opulence or a fan of the wild and natural settings with the sky as your canopy. Lombok is growing as the island that accommodates people from all around the world and all backgrounds.
Modern luxury resorts are sprouting on the island with yoga retreats. You will enjoy finding famous celebrities haunting the island for an undisturbed peaceful holiday.
Witness unforgettable beauty of Lombok Island
The splendid ecoregion 'Tanjung Ringitt Eco Region' in South-east Lombok awaits your arrival! This stunning region is a well-preserved wonder that hosts the world's only pink-sand beaches and unique limestone cliffs that will leave you awe-struck with their sheer beauty.
For an even profound experience, head over to the glorious Sendang Gile and Tiu Kelep Waterfalls in northern Lombok. It's the secret ingredient behind Lombok's raving glory!
The foothills of the majestic Mount Rinjani are the most stunning cascades that will transport you to another world: Sendang Gile and Tiu Kelep.
These waterfalls are truly a wonder to behold and will leave even the most stoic personas in wonder and bewilderment; also the water cascades down the mighty rocks into a pool of water where you can even take a swim!
Perhaps the best part about Lombok is the culture and the local traditions that have not died down even today!
In this fast-paced world travelers that yearn for what once was will be delighted to enjoy local customs, the glorious land, and properties in Lombok. The traditions and values are reflected throughout the village with the friendly locals who will welcome you with open arms!
Article source: https://invest-islands.com/what-to-do-in-lombok-island-2020/