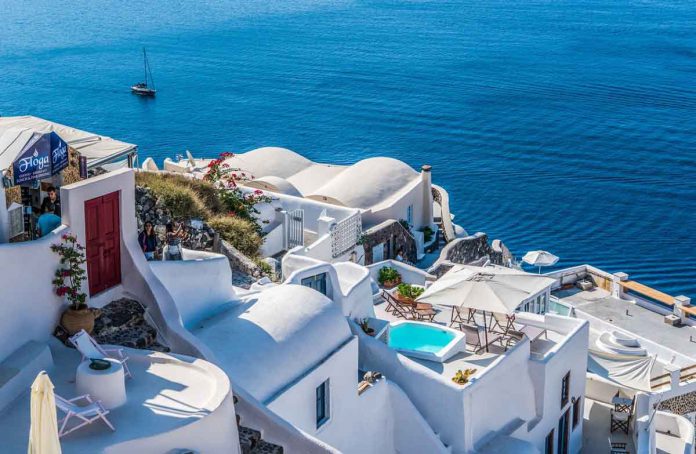 Are you looking to make the most of your summer vacation in Europe? Are you looking forward to one of your best summer vacations in the coming months? In either case, here are top European destinations for your upcoming tour. Perfect for summer travel, these spots from Roughguides.com will surely offer you a fantastic experience.
Plan your Summer Vacation in Europe with our Travel Planning Guide
Dubrovnik, Croatia
Located in the Southern part of Croatia, Dubrovnik is a city that is best known for its distinctive old towns. At the same time, it is the best place to visit Croatia for summer vacation.
From the St. Blaise Church to the Renaissance Sponza, the architectural wonders of the city will amaze you to the core. The defining aspect of this city, however, its beautiful city walls, lofty forts, and war memorials. It also comes with plenty of options for drinking and dining out. A tour to the Edivo winery will genuinely complete your journey.
Places to visit in Dubrovnik
Some of the top destinations of Dubrovnik include the spectacular city walls dating back to the early 10th centuries, Sponza Palace, Rector Palace, and the Franciscan Monastery and museum.
Getting around Dubrovnik
While you can always hire cars, bicycles and taxis in the city- one of the best ways to get around here is via public buses.
Where to stay in Dubrovnik
Old Town, Ploce, Pile, and Gruz are some of the top neighborhoods for tourists.
Malaga, Spain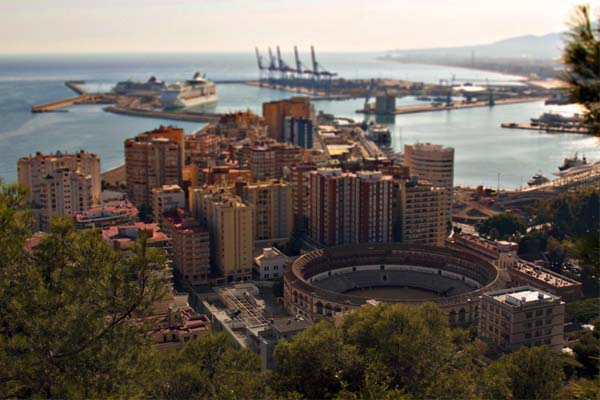 Malaga is one of the most popular and chic European destinations. Nestled in Spain, this is the city that had gifted the supremely talented Picasso to the world. Over the last couple of years, Malaga has beautifully transformed itself with its spectacular art galleries, museums, and expensive restaurants.
You can stroll along the streets or take part in the city's bustling nightlife. Either way, this city will truly charm you with its rugged architecture and classy appeal.
Places to Visit in Malaga
Like we already mentioned, there's no shortage of scenic views in Malaga. You can either visit the city's beaches and spend a lazy afternoon there or head to the Pier 1 port for a round of shopping. In case you're a fan of nightlife, head to Mitjana Square, and once you're done; enjoy a meal of freshly cooked sardines at El Palo's fishing district. Other notable spots in the city include the Picasso Museum, the iconic Gibralfaro Castle and the Roman Theatre.
Getting Around Malaga
While walking and bicycling are the most common transport options in the city, you can always try bike taxis, segways, horse carriages, buses, metros, trains, or segways.
Where to Stay in Malaga
If you're planning to take a break from the bustling city life, book a resort in Pedregalejo. Alternatively, if you are looking immerse into the nightlife and fun- try booking a resort in Malagueta.
Santorini, Greece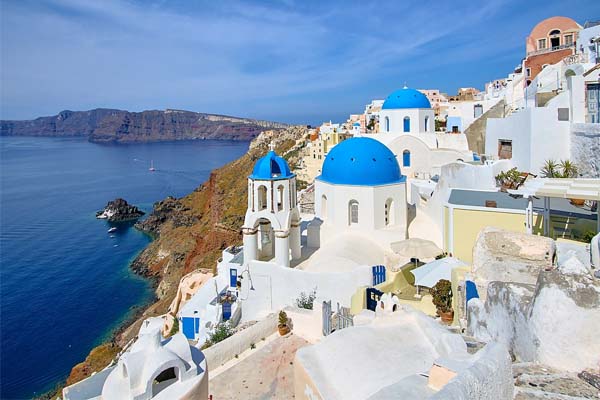 If you're looking for an experience amid the prettiest islands of Greece, Santorini is your go-to destination. Once your cruise leaves for the island, you'll feel like you're practically in heaven. With the azure blue waters and white sands- Santorini offers everything you'll need for an epic European summer vacation.
Whether it's the spectacular craters of Santorini Caldera, a tour among the beautiful wineries of Santo, or a picturesque view of Ancient Thera, Santorini has every ingredient to pepper up your upcoming vacation. You can team up a tour to Rhodes and Santorini for an exquisite experience this summer.
Places to Visit in Santorini
Santorini is teeming with some of the best tourist spots. You can use either Jet Ski along the Perivolos beach to the Caldera. Alternatively, you can also take a luxury cruise to Caldera. Either way, your experience will be enriching. You can also head to the wineries for an exclusive taste of the famous Assyrtiko wine.
Getting around Santorini
Getting around Santorini is pretty simple if you rent a bike. Other option includes renting a quad, taxi, or car. Finally, you can also go about seeing the local beaches and museums on public buses.
Where to Stay in Santorini
If you're looking for a romantic experience in Santorini, try booking a hotel in Fira, Oia, or Firostefani. These towns host almost every hotel in Santorini.
Budapest, Hungary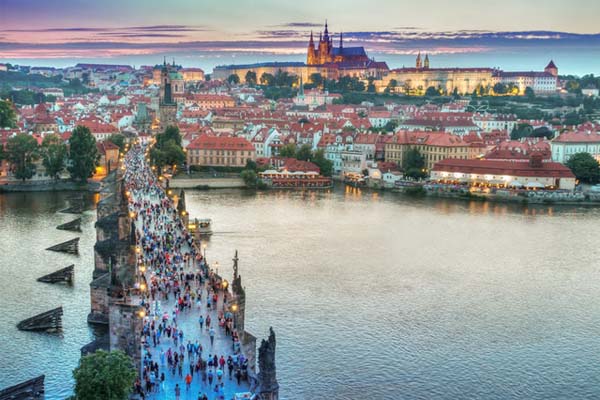 Best known Budapest is an excellent option for anyone who's looking to take a relaxing break from their tedious schedules. The natives first discovered the sprawling hot springs beneath the city during the early 1800s, and the rest, as we all know, is history.
Right now, millions of people from all corners of the globe head to Budapest to get a glimpse of its healing elements. If you're looking for an interactive outdoor experience, the Szechenyi Baths are your best bet! Perfect in summers, and cold during the winters – this is an ultimate spot to relax. If, however, you're looking for a more quiet and serene experience- the Gellert Baths are a good option.
Culture vultures, on the other hand, can stroll along with the famous synagogue or the beautiful memento Park. The latter features 40 statues of communist leaders rejected from the public spots.
Places to Visit in Budapest
If you're in for some proper, old relaxation, the Szechenyi and Gellert Baths are great options. Alternatively, if you're looking to catch a glimpse of some cultural wonders, Buda Castle, the Parliament Building and St. Stephen's Basilica are great options.
Getting Around Budapest
Buses, trolleybuses, yellow streetcars, and subways are some of the common ways to get around in the city. In case you're looking for an exclusive view of the Danube, try hiring a ferry service.
Where to Stay in Budapest
Castle District, 6th District and 7th District houses some of the leading luxury hotels of Budapest.
Rome, Italy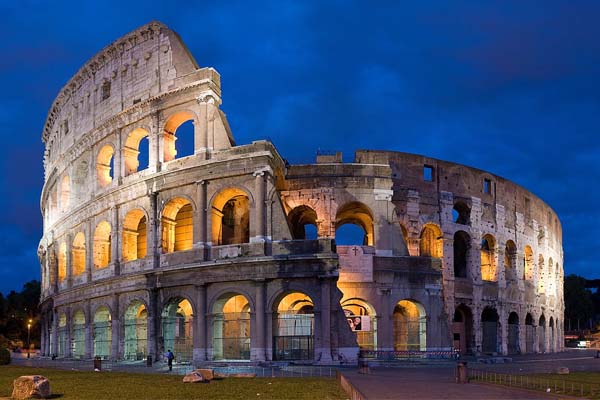 When it comes to places to spend your summer vacation in Europe, Rome is one of our top destinations. In fact, there are so many scenic spots in the city, and you'd need an entire summer to see it all.
In case you do not have that much time to spare, simply enjoy a strolling session along with the key sights of the city. These include the Colosseum, the Pantheon, Forum, and the spectacular Vatican City. Each of these spots features stunning architecture that'll not just blow your mind but also give you a glimpse into the scenic wonders of the city.
In case, you're especially fond of taking in the warm sunshine, try heading to the parks or the gardens spread throughout the city. Villa Borghese and the Botanical Gardens are some excellent options here.
Places to visit in Rome
If you're fond of architectural wonders, the Vatican City, Roman Forum, Trevi Fountain, Centro Storico and Spanish steps would be some excellent options. Alternatively, you can also visit the Botanical Gardens or the Palatine Hills to take in the fresh air.
Getting around Rome
The most viable and economical way to get around Rome is via Public Transit Bus. You also alternatively rent cars, use the metro or board a taxi.
Where to Stay in Rome
Aventine Hills, Trastevere, Testaccio and San Giovanni have some of the most luxurious hotels in the city.
Well, now that you know where to head for summer vacation in Europe, choose one from our list and enjoy your tour like never before! Don't forget to tell us about your journey, we appreciate a feedback and the comments.